The Guyana National Bureau of Standards (GNBS) Act No. 11 of 1984 authorizes the GNBS to implement a framework for the development of quality systems under which the Made in Guyana Certification Mark is issued. The Made in Guyana Certification Mark Programme is a voluntary programme that shows consumers that the certified forest goods and/or products have met set criteria that are compliant with set terms and conditions of the programme.
The presence of the Made in Guyana Mark conveys the following messages:
1. The goods or services have been examined and certified by the GNBS to have been manufactured in Guyana with Guyanese resources, manpower etc,
2. The product has contributed to the growth of the Guyanese economy, and
3. The product has generated employment for Guyana.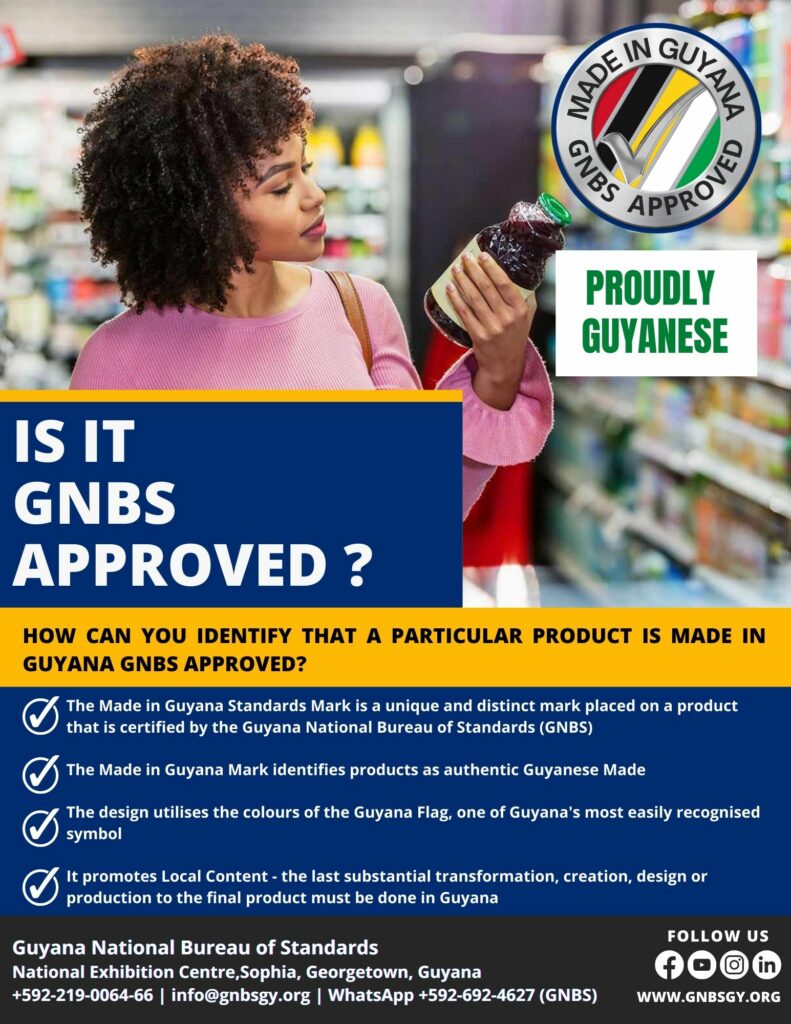 Application form can be found via GNBS website: https://gnbsgy.org/forms-all/